Seniors honored with red carpet walk
Published 10:46 am Thursday, April 29, 2021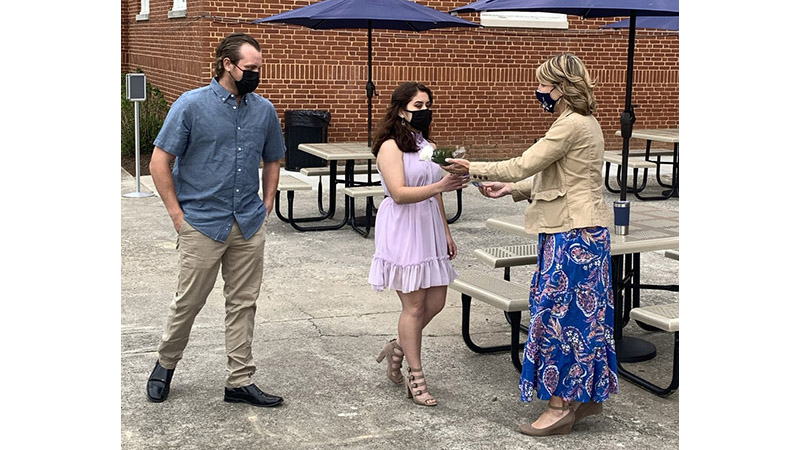 With COVID-19 restrictions in place, Randolph-Henry High School was unable to hold a prom this spring but faculty and staff did not let that stop them from giving the Class of 2021 a Red Carpet Walk.
Friday, April 23, 32 seniors and their escorts participated in a final walk down the red carpet at Randolph-Henry High School.
"A senior walk is a long-standing prom tradition for our students, R-H Principal Erin Davis said. "When we were unable to hold a prom due to COVID restrictions we knew we still wanted each senior to have their moment to shine."
Students were able to bring a guest to escort them down the red carpet. Each senior submitted a bio to be read aloud. Seniors were presented with a flower, a silver Randolph-Henry frame, a red carpet themed cookie, and a door prize.
"We have received an outpouring of positive comments from parents who thanked us for this event," Davis said, "We feel we truly created some special memories with our 2021 seniors."