Clarence Edward 'Ed' Hall
Published 5:10 pm Wednesday, July 17, 2019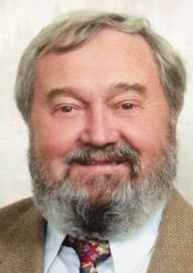 Clarence Edward "Ed" Hall, 78, passed away peacefully at home surrounded by loving family on Wednesday, July 10, 2019, in Victoria, Virginia, following a lengthy illness. Ed was born on November 29, 1940, the oldest of five children, to Clyde and Maude (Pennell) Hall in Drakes Branch, Virginia. He was a 1959 graduate of Randolph Henry High School in Charlotte County, VA, and graduated from the Medical College of Virginia School of Pharmacy with the Class of 1963. He was a member of Kappa Psi Fraternity.
Having worked in a pharmacy since he was 14, Ed was a self-made man, a pharmacist for 52 years, who achieved his dream of running his own store in 1970. He owned and operated Victoria Drug Store for 45 years. He also co-owned and operated drugstores in Lexington, Buena Vista, and in Crewe, VA, for 15 years. He believed in hard work, often reminding his children and grandchildren the importance of a "good work ethic." Ed also believed in giving back and was an active member of his community, serving on the Lunenburg Board of Supervisors, an original founder and board member of Benchmark Community Bank, and a faithful member of Victoria Christian Church. He loved a good meal with family and friends, live music, especially bluegrass, raising tomatoes, fishing, traveling, planting sunflowers, and after long days behind a counter, could be found in his overalls on the tractor tending his fields or sitting on his front porch watching the thunderstorms roll in. He never met a stranger and had memorable nicknames for everyone.
Ed is survived by his devoted wife of 30 years, Bonnie N. Hall; four children, Dr. Kim Q. Hall (Dr. J. Ehnenn), Sheila H. Strigel, Dr. Clarence "Clay" Edward Hall II (Susannah), and Sarah H. Scott (Alex); five grandchildren, Clarence Elijah "Eli" Hall, Elizabeth Hall, Helen Strigel, Mark Strigel, and Anna Strigel; four siblings, Bill (Brenda) Hall, C.I. (Sharon) Hall, Janice H. Lumpkin, and Bruce (Tammy) Hall; and many nieces, nephews, and cousins. Ed was blessed to have two devoted nurses, Melissa Lawson and Shanna Atkins. He will also be greatly missed by his faithful hound dog, Jocko.
Funeral services were held Monday, July 15, 2019, at 11:00 A.M. at the Victoria Christian Church in Victoria, VA, with private interment. Please consider memorial donations to Lunenburg Health Services, P.O. Box 121, Victoria, Va. 23974. Online condolences may be made by visiting: https://www.clarkeandstaples.com.